GCCS1 Logistics labels for incoming goods
Create your labels here
Thids online tool allows you to generate the labels you need for shipping products to our warehouse.
Simply fill out the fields below, and a GS1-compliant label will be automatically generated in a PDF file with up to 4 labels per page.
Print out the labels on self-adhesive (waterproof) A6 labels in the A4 paper format.
The Barco guidelines and information about the layout and content can be found in the Barco Quality Acceptance Manual Packaging (QAM-Pac).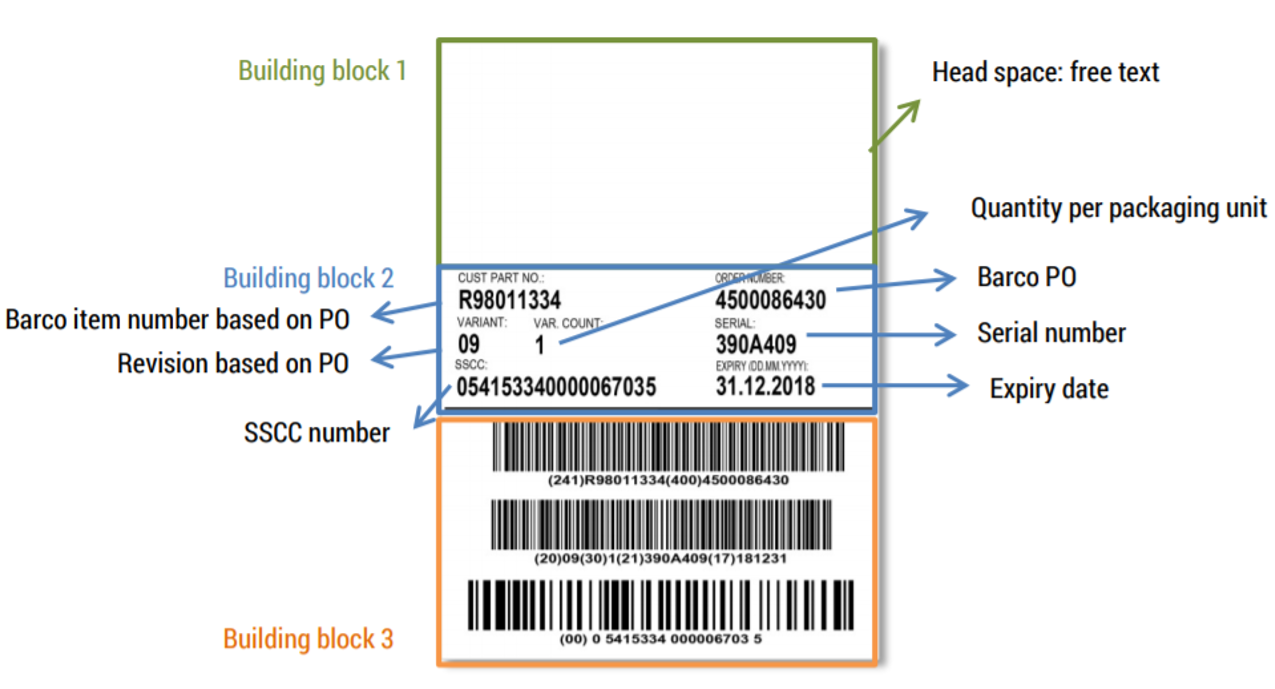 Cust. part no*
Order number
Variant
Var. count*
Serial
Expiry
Head space
# labels
no labels